Send us an enquiry to obtain additional information about our Digital Signature Solution. We will analyze your enquiry and return to you shortly by email or phone.
A digital signature is a validation to the authenticity of the documents sent by you to your customers. It is to let the receiver know that the document has been completely crafted by you and there were no changes during the transit.
Sol-e-Sign is a custom off-the-shelf software designed and developed by Solsynch Technologies to enable digital signing of invoices, debit notes and credit notes for customers. Through Sol-e-Sign, one can easily fetch multiple invoices from SAP and send digitally signed pdf documents to multiple respective customers on mail at once in just 3 steps or few clicks.

Product Overview
Can be installed on a standard user desktop / laptop
USB token-based authentication of X509 standard digital signature recognized by GSTN India
Supports one digital signature at pre-defined position on the output document
Offers full integration to SAP ECC / S4HANA backend systems
Capability to send email attachments of signed invoices
Capability to store digitally signed copies on local hard drive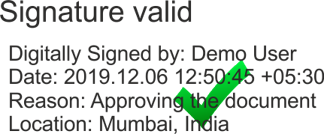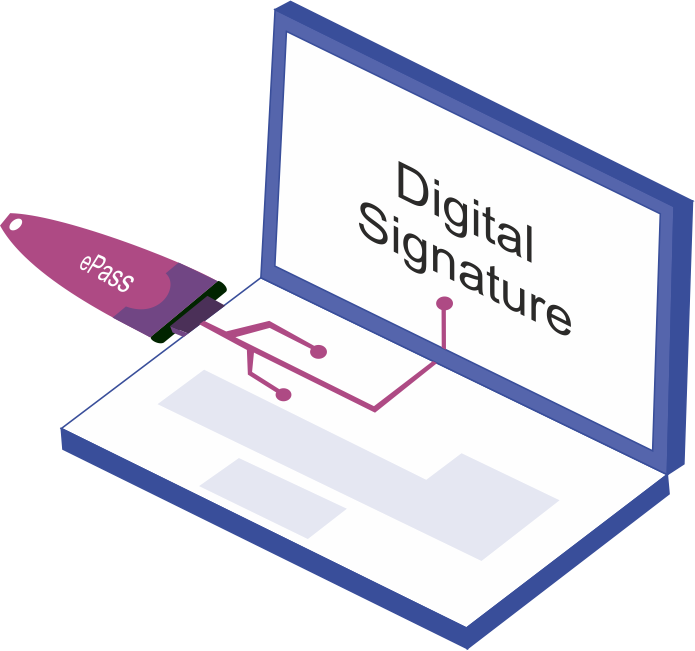 Product Features
Security
Supports cryptographic standards specified for Class 2 and Class 3 Digital Signature certificates
Password-based authentication for application access
Secondary authentication to validate the digital signature
Signature password accessed dynamically and cached for a single session. Does not store the password
SAP Integration
Fetch invoice data from SAP based on date range/ reference numbers
Fetch the email id of bill-to party field from SAP from native database
Fetch Invoice Output smartform in pdf format – no need to redefine / modify existing SAP Smartforms
Little to no customizing / configuration on the SAP side
Simplicity
Simple PC-based application – can be installed on any PC/ Laptop
Simple front-end and easy to operate with little or no training
In-built database to store details of signed invoices, customer email ids, etc.
Ability to integrate with enterprise database, if required