Poral Services
Web Based SRM Portal (Supplier Relationship Management)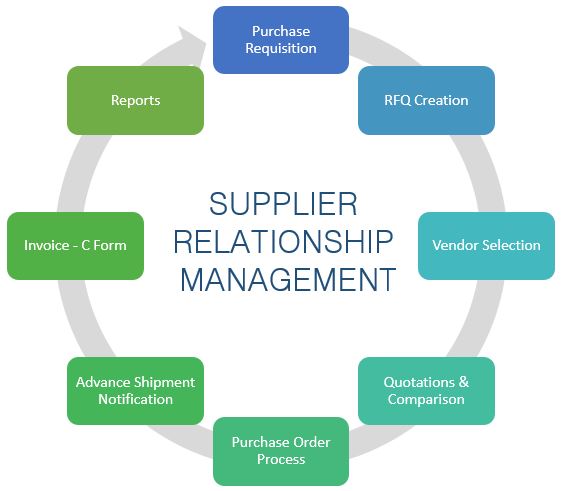 SRM is a web-based application whose primary role is to allow Vendors to interact with procurement department. Modern manufacturers work with a wide range of suppliers, and supply chains are growing increasingly complicated. The growing need to cut prices for the consumer means margins are being squeezed like never before. And in order to maintain profitability and drive efficiencies, these companies are turning to supplier relationship management as a controlled and systematic approach to sourcing the goods and materials they need. There are several benefits associated with supplier relationship management, and they all culminate in a healthier bottom line.
Reduced Costs - There are usually some significant costs involved in setting up deals with new suppliers, but a supplier relationship management programme can eliminate many of those costs.
Increased Efficiency - Delays in the supply chain will decrease, and the flow of operations will greatly improve.
Minimises price volatility - by adopting the principles of supplier relationship management, companies can often take advantage of fixed pricing.
Consolidation of the supply chain
Continual improvement of operations - A long-term relationship between supplier and buyer allows for the free-flow of feedback and ideas.
SAP Integration - Last but not least, the entire process can be integrated with the SAP system using RFC Transaction.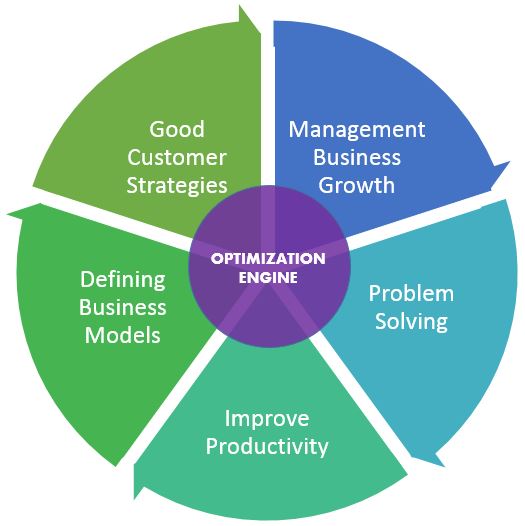 CRM (Customer Relationship Management)
CRM systems help you manage your business and relationships, and provide a number of important benefits to both small and large companies including increasing revenue and decreasing costs.
Efficiency - Standardize and automate processes so that employees access important information and complete tasks quickly.
Security - Manage data and control who has access to certain data and features.
Actionable Data - Report on sales and marketing as well as customer service metrics to find opportunities.
SAP Integration - The entire process again can be integrated with the SAP system using RFC Transaction.
The solution is able to grow with the company and can be customized to it needs: at the organizational level, at each workstation, across several locations and national boundaries. All employees within a company can access the information directly, enabling them to work more efficiently.
CRM on Mobile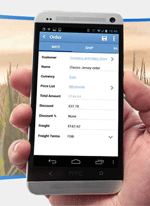 Mobile usage is rapidly growing and sales teams around the globe are out in the field meeting potential customers. Because of this, both mobile devices and a mobile sales force have merged to become Mobile CRM.
Sales force to access real time data while out in the fields meeting prospects and customers.
Create sales order, generate invoices, download reports on the go.
Run and view reports on the move
Make better, more informed business decisions
Imagine everyone in your organization having immediate access anytime, anywhere to the information they need, when they need it. CRM for Mobile puts detailed customer information at your fingertips and enables you to perform key actions quickly, so you can now be as productive on the road as you are in the office.