Project Management Services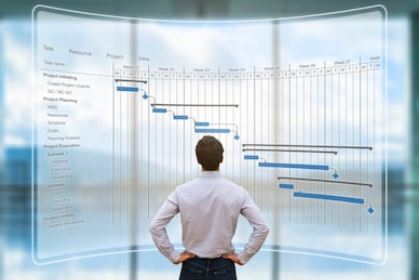 Solsynch designs robust systems and practical business solutions that can be easily maintained. We have experience in high volume, complex SAP systems with multiple instances across multiple clients. Our approach is simple - understand and quantify the business problem and then quickly and efficiently design a maintainable technical solution. We believe in phased, scalable solutions that can be rapidly implemented with accurate results.
Our team has an international project experience, skills, tools and techniques to meet the project deliverables within your budget and timeline. We accomplish the entire application and integration of multiple project management process within your organization to meet your expectation.
We support our international clients for the deployment of SAP solutions globally, regionally and locally with a project management and proven strategy. Our specialist will identify the requirements; establish clear goals and objectives, balancing the competing demands for quality, scope, time and cost.
We adapt to the specification plan and approaches to meet the expectation of various stakeholders within your organization. We help you to develop global strategies and processes, implement technical SAP solutions in addition to worldwide training and support.
Positioning :
Is your system configured optimally?
Are your system controls adequately designed?
Do your users get the right training?
Is your documentation up to date?
Services Offered :
System Audits
Verification of system configuration
and performance settings
Training Services
Creation and delivery of user training
Security & Authorization
Design of system controls and
governance
Documentation Services
Development and update of system documentation
Deliverables :
Audit Reports
Authorization Matrices
Training Manuals
System Documentation